Unfortunately, while the Open Educational Resources movement is growing in popularity in places like the United States, United Kingdom, and others, mainstream university professors and instructors have yet to embrace the notion of using free (or at least affordable) materials in their courses.
And textbook prices can be insane. I'm an English/Education major and I've seen classmates decide to go without course materials, knowing full well it would hurt them in the long run. I can't imagine what those in the sciences or other subjects are up against in terms of paying for their materials. So then, is there anything available to help get by?
An online search reveals a number of different websites, each hosting a different set of free materials that have been used in college courses. Some are even maintained by fellow students and instructors.
These include Open Culture, Textbook Revolution, and Flat World Knowledge, among others, and include not only textbooks but instructional plans and resources as well.  Also, tools like Google Scholar can be great – maybe not for finding full length textbooks, but for finding supplemental materials and 'branching out' resources. These sites are still, in many cases, getting started. But before you purchase anything they're worth checking out to see if any of your materials are available. The sites are quick and easy to use, and can end up saving you hundreds.
While most professors and instructors haven't yet embraced the idea of open resources, that doesn't mean they are out to make you spend money.
Last semester I found myself looking at a $180 price tag at the book store for an educational psychology text. Our professor recommended that we pick up the previous edition online, where there were dozens of copies listed within the $1-$5 range. Granted, educational psychology is an area in which not so much has changed in the last ten or so years. But talk to your professors – they may be able to help. And if you're feeling resourceful, you can go right for that previous edition. Chances are no one will shame you for it.
Advances in technology are pushing higher education in one direction, and that is toward more affordable courses and materials. But that push is a slow one, and you need your materials now. So in the meantime make use of those resources that are available, and make sure others know about them as well. You might just help that inevitable push right along.
photo credit: Chris Devers via photopin cc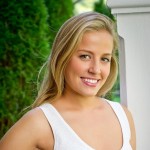 * Our guest is Samantha Levine, a freelance writer for magazinediscountcenter.com. In her free time she enjoys cooking, traveling, and reading in coffee shops. You can follow her on Google+.