Distance learning, with its innumerable advantages, is catching on fast. When earning and learning can go hand in hand, why give up the opportunity to multitask to make the most of everything all at once?
But doubts persist for some who are not familiar with the history and credibility of distance education, so here are a few distance learning myths debunked.
Myth:  Anything offered by correspondence is phony!
We read about it in the newspapers from time to time, fake degrees being offered by correspondence schools. All that is actually required of the student is to just pay the money to earn the degree. However, the best way to check the credibility of the school is to look for their accreditation, either nationally or regionally. If they are recognised and you have done your research, then you can enrol without any second thoughts.
Myth: Distance education is of low quality!
The curriculum and the academic standards that correspondence schools follow for various subject areas are all the same, as in colleges. The only difference between the two is in the way it is delivered, but not in the material. Accredited correspondence institutions have to adhere to high academic standards as they would be in the danger of losing out their accreditation if they fall short of the expected standards.
Myth:  The correspondence degree you earn is of no use if the school is unheard of!
Employers don't go by the school name but will look for its accreditation and its standard in education. If the recognition of the school is something that concerns you, you can always take up a program from a well-reputed university.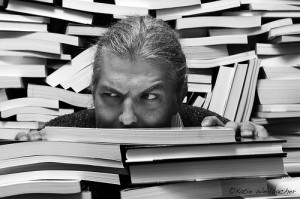 Myth: Distance education is for those who can't do well in a real college!
This myth is the worst, especially because many who enrol for distance education would be of a higher age range with work experience or a previous undergraduate qualification. These students are very knowledgeable and choose this mode of study as it requires less of their presence but still gives them the extra qualification that is required for career advancement and such.
Myth: Credits from correspondence are not transferable to other institutions!
This varies, based on the receiving institution. Many institutions accept credits earned through correspondence schools just as they would any other college or institution. As long as the school is accredited nationally and regionally, transfer of credits should not be an issue.
Myth: Employers don't value correspondence degrees!
This is also untrue; in fact, many well-known employers around the globe even pay their workers reimbursement of tuition fees to earn the extra qualification, as it would help them perform better at work. Correspondence degrees are being accepted more widely by employers in recent years.
One mode of distance education, online learning, seems to be picking up very well. According to the Babson Survey Research Group, online education has picked up by 18.3%, from a mere 1.6 million to more than 6.1 million students from the years 2002 to 2010. The numbers keep rising phenomenally every year, yet there's always a bit of a hesitation we face when we think about studying online. Maybe it's about time we let go of our clichéd thoughts about distance education.
For all of you that can't afford to spend time increasing your qualifications or who are tied down by responsibilities, distance education is a godsend and the perfect solution. So invest your time and money wisely!
*Our guest is Kavitha Vijeyavelan, who works for Uniguru (serving students who aspire to study overseas), a part of Hotcourses Ltd, as an editorial account manager. She also blogs on various topics related to studying abroad, subject snippets and teaser profiles of institutions for Uniguru.