As a recent(ish) university graduate now working in the digital recruitment industry, I definitely have more of a vested interest than many of my peers when it comes to the future of UK universities – and I've been particularly keen to try and keep up to date with the recent changes that have been going on with the higher education industry in my country.
Granted, over the last few years, things have been idling by at a pretty serene pace, with the majority of universities embracing some kind of e-learning initiative and offering some form of online learning modules and/or resources for their students – but last year things stepped up a gear. If you're not sure what I'm talking about, I'll explain.
In December 2012, a partnership of 11 UK universities announced they were launching an online project in an attempt to rival American universities who have so far dominated the industry. From later this year (2013), the partnership, which is made up of the Open University, Kings College London and the University of Bristol amongst others, will offer the public access to free higher education courses via their smartphones, tablets or computers – a move which could "revolutionise conventional models of formal education" according to the Universities Minister David Willetts.
The announcement from the 'FutureLearn' project came just a few months after the country's new university tuition fees came into play which meant UK universities can now charge up to £9000 per student per year. Many believe the project will take away the financial barriers that are putting many people off studying (figures out in December suggest UK universities saw a 54,000 drop in students starting university in autumn 2012) and means UK universities will be able to compete for students with US establishments like MIT and Stanford who have been running MOOCs for a while now.
Under the partnership, each university will provide their own content, while the Open University will help with the infrastructure and course delivery. Although the courses will be free, an optional charge for certificates and exam invigilation will be put in place to provide the company with a primary revenue stream.
Four months after the initial announcement, the UK's Universities Minister David Willetts spoke out again and encouraged every single university in the UK to offer more online courses. In addition to offering more opportunities for UK students, Mr Willetts said the introduction of MOOCs and more online learning courses would open the door for more international students.
He  urged universities to make the most of "an historic opportunity" and offer more online courses and MOOCs, both for on-campus students and students in countries like India and Indonesia where there's a real (and growing) thirst for education and knowledge but not many facilities available. Looking to the future, the Universities Minister said he believed online universities had a "significant" future in the country and would prove invaluable in terms of the global expansion of students in the next five to ten years.
Of course both the FutureLearn initiative and the Universities Minister have both been keen to emphasise that the new MOOCs have not been designed to rival traditional (and expensive!) degrees, but they have said they will allow the UK to "meet the global demand for higher education".
As I write this (April 2013), no further announcements have been made regarding the FutureLearn project and the types of courses that will be on offer, however if the program is anywhere as near as successful as the EdX and Coursera programs available in the US (which have more than 370,000 and 1.7 million users respectively), from 2013, the face of UK higher education may never look the same again.
photo credit: bisgovuk via photopin cc
photo credit: heloukee via photopin cc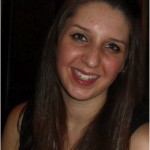 * Our guest Amy Edwards is the SEO Manager for the UK digital jobs board Bubble Jobs. She's responsible for all the onsite and offsite SEO of the site and is a regular contributor to the Bubble blog.