This is a historic moment for me because despite having emailed, audioconferenced, videoconferenced, Skyped and taught an online masters program for Athabasca University involving online conferencing, I have never before blogged. Now, knowing that I had recently returned from my third stay at Anadolu University, Turkey's mega-university, David's asked me to say a few words about this institution, so here goes.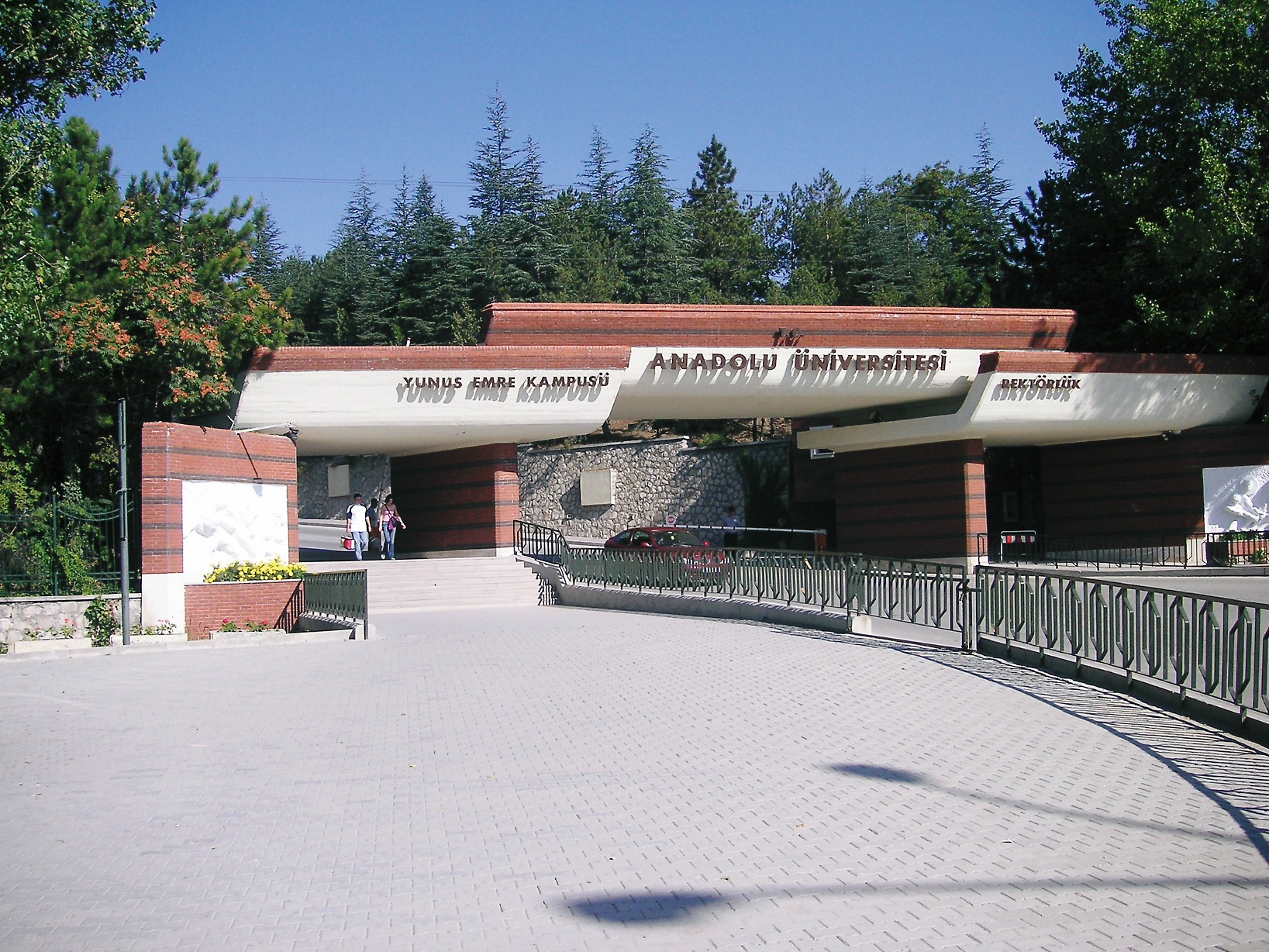 Wikipedia describes Anadolu (Anatolia) University as the world's fourth largest mega- university. It has about 26,000 students on campus and 1,050,000 distance students in Turkey and the Northern Turkish Republic of Cyprus and throughout the EU. The campus is in the city of Eskişehir, midway between Istanbul and Ankara. As you sweep through the front entrance, you are immediately struck by the beautiful and extensive landscaped grounds. It is a world in itself. Not only does it have the usual shops, banks, restaurants, cafes and so on, but a hotel, two guesthouses (one a beautifully restored Ottoman building in the old city), a hospital, a cinema, a convention centre, a primary school for disabled children and a special school for the hearing-impaired taking such courses as computer graphics and ceramics and . . . believe or not. . an airfield and airport. This is because Anadolu also provides courses for the aviation industry, as well as the Airforce, Army, Navy and Gendarmerie. It also has something else I've never seen in a university; a cartoon museum containing some outstanding work and hosting visiting cartoonists. During the month I just spent there, there were 118 public events on campus, including an international film festival.
There are 12 Faculties, three of which, Open Education, Business Administration and Economics constitute the Open Education System, 10 Vocational Schools, 6 Graduate Schools, 26 Research Centres and a State Conservatory of Music and Drama. It has 1,811 full-time teaching staff. The Open Education Faculty (OEF), which normally hosts my visits, offers the academic, technical and administrative support for the Open Education System. The statistics are mind-bending. Its Distance Education Design Unit provides the instructional design for the 4.2 million copies of the 400 self-learning textbooks (all two-colour) plus the many test booklets and other course materials that are needed annually. These are co-developed by more than 750 writers and editors from Anadolu and other Turkish universities. All of these materials and the TV programs which are broadcast nationwide 6 hours a day on weekdays and 3 hours a day at weekends on Turkey's Channel 4 are now provided online. Prior to the mid-term and final exams, there are week-long live interactive programs with toll-free telephone, fax and email access to help the students in Turkey prepare for their exams. Videoconferencing is also used, for example to enable classes in Cyprus to join in with those on the Yünus Emre campus. The OEF's administrative and advisory services are provided through 88 centres in Turkey and offices in Cologne in Germany and Lefkosa in Northern Cyprus. About 250 full- and part-time staff provide these services and over 600 locally-recruited part-timers, the tutoring services. The mid-term and final exams are organised through the 88 Turkish centres and centres in Cologne, Stuttgart, Hamburg, Frankfurt, Munich, Berlin, Paris, Vienna, Berne, Brussels, The Hague and Cyprus, and involve 245,000 supervisory and support personnel, 92,000 examination rooms in 5,700 buildings and about 1 million students taking hundreds of exams and re-sits – and getting their results back in less than three weeks. 
You can find out more at http://www.anadolu.edu.tr/en/ or in Latchem. C, Özkul, A. E, Aydin, C.H and Mutlu, M.E (November 2006). 'The Open Education System, Anadolu University, Turkey: e-transformation in a mega-university', Open Learning, 21 (3): 222. John Daniel says that the open universities were fortunate in their leaders in their foundation and formative years and just as the UK Open University gained from having Walter Perry as its founding Vice-Chancellor, so did Anadolu University in having Yılmaz Büyükerşen who had the vision to create this open university from a union of four existing higher education institutes in Eskişehir. And who at the end of the working day had the energy to go into the Fine Arts department and create some of the large sculptures and reliefs that now dot the campus. Now retired, he's in his seventies, he's the mayor of Eskişehir and guess what? He's busily engaged in transforming the city.
clatchem@iinet.net.au